Where can you go on holiday with your pets?
Here are some of the best UK pet-friendly holidays and short breaks
It's been a tough time for many people and some of us would like a well-deserved break away, but where are you allowed to go? And can you bring your pets?
When do hotels open again in the UK?
2020 has been a tough year for may people and some of us would like a well-deserved break away, but where are you allowed to go? And can you bring your pets?
As things stand, many hotels and B&B's in the UK will be open for overnight stays from April 12th, according to government guidelines. The hotels and B&B's that are likely to re-open in April will need to be self-contained, meaning that you aren't required to share bathrooms and sleeping facilities with other guests.
All other overnight stays are due to open from May 17th, providing the government's position doesn't change.
If you are heading away, you'll need to make sure that you maintain social distancing guidelines as well as being vigilant with your own hygiene, including washing your hands and any surfaces you've touched. For more information about what you can do and where you can travel to within the UK, please visit the gov.uk website.
Dog-friendly hotels and B&B's
The good news is that hotels and overnight stays are preparing to open up in time for the Great British summer. The hospitality industry may look a little different than before, with social distancing regulations and face coverings indoors, but all being well, we should be able to enjoy a summer holiday in 2021.
But what if you want to take your pet on holiday with you? Does your dog need to stay at home if you're planning a short break? What happens if nobody is able to sit for your dog?
Luckily, there are plenty of dog-friendly hotels across the UK so that your pooch gets to enjoy a holiday as well.
Where are the best dog-friendly hotels in the UK?
Depending on what you're looking for in your summer break, there are loads of dog-friendly hotels able to pamper you and your pooch.
Whether you're looking for a seaside holiday where your dog can run free on the sandy beach, or if you'd like to relax in the hot tub while your pooch takes an afternoon nap, you can find some of the best dog hotels in the UK here:
Some hotels and B&B's won't allow pets to stay with you, so have a little look online beforehand through comparison sites such as Hotels.com and Booking.com where you can filter your results to include only those will allow you to holiday with your cat or pooch.
Dog-friendly caravans and campsites
Campsites and caravan parks have always been a favourite getaway for pet owners. Nothing can quite beat the smell of the seaside or the taking a walk in the great outdoors with your dog by your side.
Many caravan and campsites are re-opening following lockdown. Again, things will be a little different. Communal facilities such as kitchens and bar areas may be closed (but this will depend on your holiday destination). You may also be required to check in on your phone when you and your pet arrive.
5 of the best pet-friendly holidays in England
So where are some of the best places to take your pets on holiday? If you're looking for somewhere to take a little break that's going to be just as much fun for your four-legged friend as it will be for you, then we've listed some of our favourite destinations right here!
Cornwall
One of the premier places in the UK for a holiday, Cornwall has everything you could need for an end-of-summer break.
Holidays on the Cornish coast is sure to conjure up images of ice creams and surfing. But it isn't just a holiday for humans! Cornwall has miles and miles of dog-friendly beaches, although many of which have a seasonal dog ban from October. A trot around the golden beaches and the rock pools of Newquay and Porthcurno can be just what you're looking for.
Devon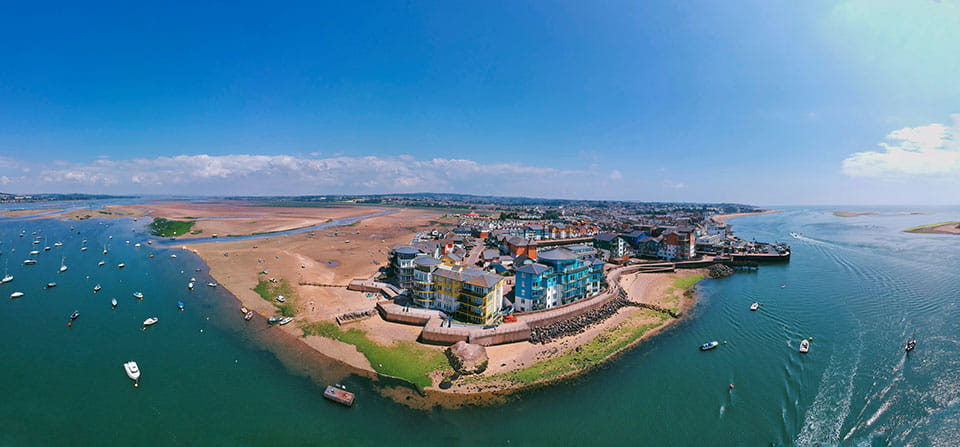 A little bit further up the coast is Devon. Now, we're not going to get into which county is better, but for a pet holiday, Devon is a by-word for heaven.
Again, much like Cornwall, you and your pet are within a sniff of the seaside and some of the most gorgeous coastline in the UK. You'll also be able to go exploring the famous Dartmoor and Exmoor moors if your dog likes something a bit more than a beach walk. Just make sure you learn where to put your jam onto your scone!
Lake District
One of the first moves from the government when lockdown was being eased across England was to re-open the National Parks.
This means that places such as the Lake District, one of the most picturesque settings in the UK, are back and waiting to be explored. The Lake District in particular has almost 2.5 km² of countryside, rolling hills and quaint coffee shops to visit – many of which are dog-friendly.
For your Lake District stay, you can find your very own pet-friendly stay with Canine Cottages.
Peak District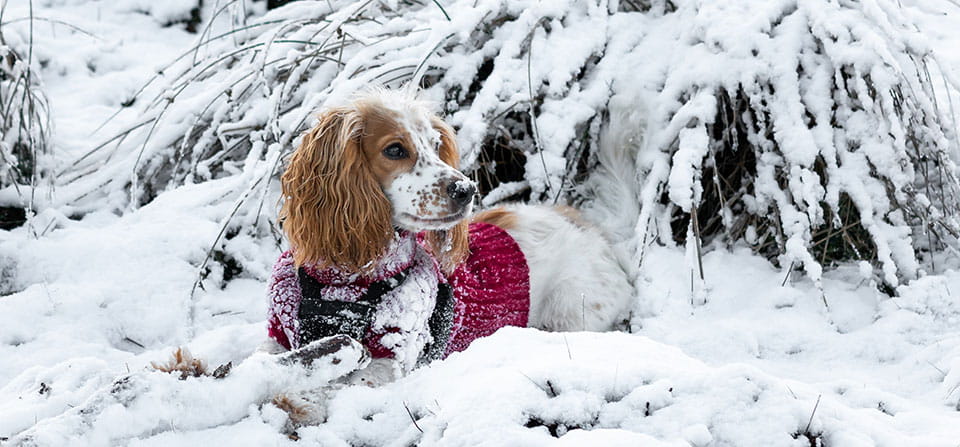 The Peak District and surrounding Derbyshire are also back open for business. Why not take a walk round Chatsworth House, home of the Duke and Duchess of Devonshire? The estate includes over 100 acres of gardens for you to wander round. If you were wondering whether Chatsworth House is dog-friendly, then the 8 metre-high dog sculpture on the lawn might just answer your question!
Yorkshire Moors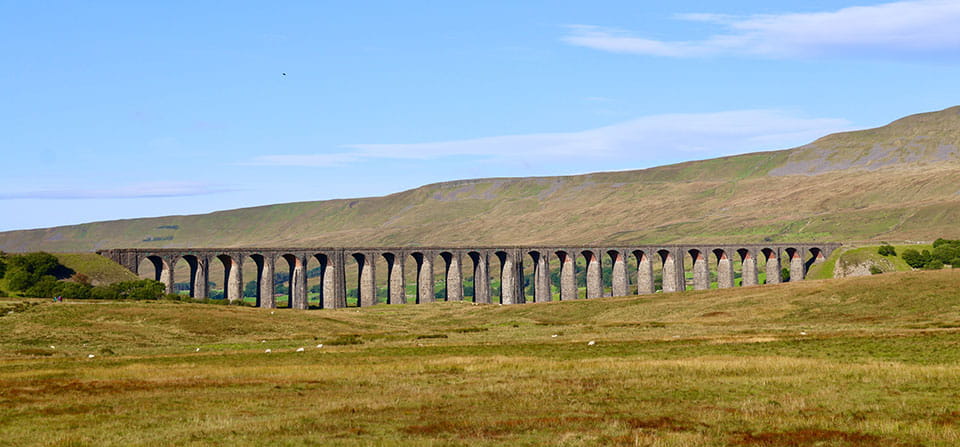 The Yorkshire Moors and Yorkshire Dales are another brilliant place to head for a pet holiday. Whether it's the chocolate box villages, the warm and friendly pubs or just some of the best landscape views anywhere in the country, the UK's largest county has it all.
Of course, the Yorkshire Moors is also the setting for the original Lassie. You can find yourself a cosy, pet-friendly cottage right here.